Curves for Landscapes
Southern Delight

Project size: 36" x 18" size to suit workshop time frame
Skill Level: Confident beginners and upwards
Timeframe: 2 –3 day workshop
Technique: Turned Edge Appliqué by Hand or Machine
This type of appliqué is created using a semi-soluble fusible stabilizer as a foundation and when stitched gives the look and feel similar to needle turned appliqué. Because of similar preparation techniques most of my projects can be worked either by hand or machine and so I can teach both techniques in the same workshop, which may increase student numbers.
Description: Fast, furious and Fun! Create a landscape using part of the design of my new quilt Southern Delight using modern machine turned edge appliqué techniques using a fusible polyester embroidery stabilizer that remains beneath the appliqué. Learn how to divide shapes into sections for added interest and most importantly how to put it all back together again.
Requirements: A sewing machine that has a zigzag stitch and an open toe appliqué foot is essential to this workshop.
back to top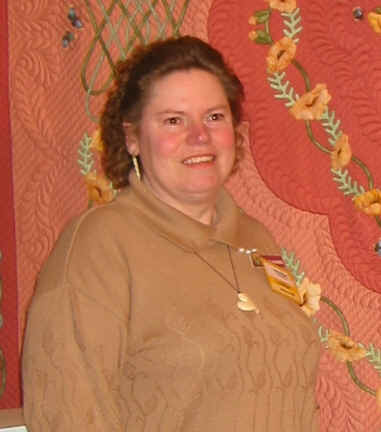 Mariya Waters
Melbourne
Australia
E-mail mariya.waters@yahoo.com.au
Copyright©2013 Mariya Waters All rights reserved E&OE